Caring for your health
Nature's perfect solution to radiant health and longevity. Biofullerene® harnesses the power of one of Nature's oldest and most powerful antioxidant molecules
Laboratory, in vivo, in vitro and preclinical trials of the molecule

30 years of studying the molecule by our leading scientists

Full cycle production using unique technology

More than 150 peer-reviewed research studies
Benefits
Revitalize your life with Biofullerene, make your wellness journey a rewarding experience with our super-charged, life-enhancing solution.
---
Hydration Simplified
We make staying hydrated effortless. It's more than just water - it's a wellness solution that helps you meet your daily hydration needs.
Pure Potential
Embrace a supplement that is free of allergens, toxins, and immunogens. Biofullerene is a partner on your wellness journey.
The Perfect Solution
Experience the proven impact of Biofullerene, enhancing well-being from within, for a truly holistic health experience.
Allergen-Free Assurance
Worry-free wellness, free from gluten, wheat, olive oil, and dairy. Biofullerene fits seamlessly into any lifestyle.
Vegan-Friendly Vitality
Biofullerene respects your lifestyle choices. Made without animal products, it is the ideal wellness solution for the conscious consumer.
Ease into Wellness
With just a few drops a day, Biofullerene transforms your path to health, making wellness an easy-to-achieve goal.
Best choiсe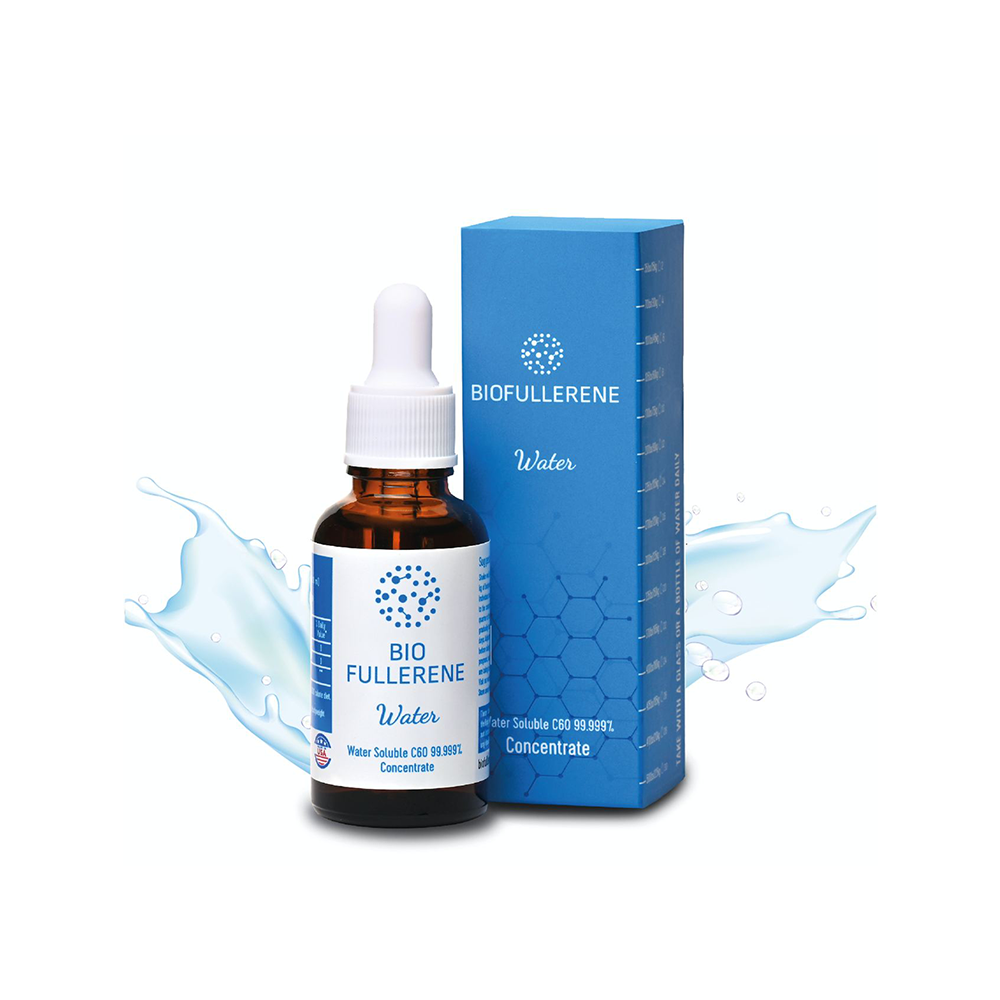 Biofullerene Water
Volume - 1 Fl Oz / 30 ml
Experience increased vitality and longevity with just a few drops of Biofullerene water each day to augment your active lifestyle.
Extends life and healthspan

Promotes lasting natural energy

Supports a healthy inflammatory response

Maintains memory, focus and cognitive function

Enhanced immune support
Buy now from 49
Nature's perfect solution
Inspired by Nobel Prize
winning discovery and more than 160
peer-reviewed research studies
Biofullerene harnesses the power of one of Nature's
oldest and most powerful antioxidant molecules.
More than
300x
more powerful than Vitamin C
More than
90%
increase in life expectancy
according to research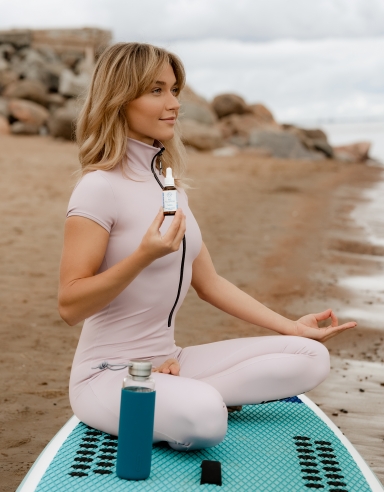 Just a few drops a day
Experience increased vitality and longevity with just a few drops of Biofullerene water each day to augment your active lifestyle.
Unlock Your Natural Energy: Say goodbye to fatigue and hello to lasting, natural energy with Biofullerene water.

Reduced Inflammation: Achieve internal harmony as Biofullerene water aids in balancing your body's inflammation response.

Preserve Cognitive Function: Keep your mental faculties sharp and focused with our cognitive health-supporting Biofullerene water.

Elevate Immunity: Let Biofullerene water serve as your shield, enhancing your immune system's resilience and strength.
Meet our experts
In addition to a scientific advisory board that includes Nobel Prize-winning scientists, we work directly with the world's leading researchers and clinicians to develop our products.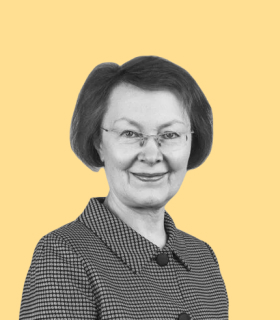 Biofullerene
Elena Sashina
Based on the results from numerous studies in leading scientific centers around the world, it can be reasoned that fullerene and products based on it are the strongest antioxidants. In this regard, they are many times superior to all drugs widely used in medicine.
Professor, PhD in Chemistry, Head of the Chemical Technologies Department named after prof. A.A. Kharkharova, Professor of the Theoretical and Applied Chemistry Department.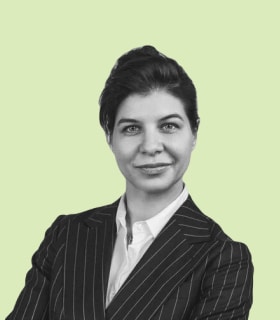 Biofullerene
Marina Naumenko
Biofullerene has a strong anti-inflammatory and skin regenerative effect. When we analyze the results from treating patients, we see that in many cases the results exceed our expectations. In particular, the herpes virus sores disappear twice as fast when Biofullerene concentrate is applied on the skin and does not appear at all with constant intake of Biofullerene "Water". People may forget about this problem forever.
PhD in Medical Sciences. Practicing dermatovenerologist with over 15 years experience. Known for her studies of atopic dermatitis and other skin diseases.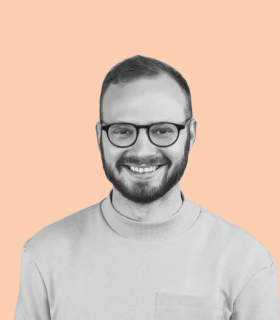 Biofullerene
Nik Podolsky
Since their discovery fullerenes have attracted the interest of scientists from various fields of science and technology. Every year the biological activity of fullerenes and their derivatives present new potential applications for the treatment and maintenance of living organisms.
PhD in Chemistry, Head of the Laboratory at BioFullerene. The main research topic is the preparation and properties of light fullerene water-soluble derivatives.
What customers are saying
I was satisfied after drinking Water. You know, at my age, there are many health problems. Of course, there is no remedy to cure everything at once. But I noticed that my joints and knees stopped hurting and my blood…
Read full review
My grandfather (he is 76 years old) had a prostate adenoma. The attending physician said to do a PSA test - a prostate specific antigen, which is a tumor marker and measures cancer cells in the blood. At his age,…
Read full review
G
GomerGomer1978
44 years old
Finally, there is no awful taste and smell from olive oil! It's just divine!
Read full review
Good scientific base! It's convincing.
Read full review
My husband and I learned about c60 products a long time ago, and I started ordering them regularly. But when we started to monitor our diet more closely, I decided to eliminate olive oil from our diet. After that, Biofullerene…
Read full review
Drank it and felt nothing.
Read full review
A friend of mine has atopic dermatitis. She combs her hair all the time. She began to make bandages with fullerenol and the itching went away, the color became less intense, the crusts came off.
Read full review
Hello everyone. I recently discovered a new product - biofullerene. I Accidentally stumbled upon it, decided to give it a test. I have been taking it for almost 2 months. The result is: in December I got sick with covid,…
Read full review
After the first use of fullerenol, I felt an immediate surge of energy, vaguely reminiscent of the strong coffee sensation. To be honest, even a bit too strong for me. The product definitely has an invigorating and stimulating effect, but…
Read full review
Hello! I rinsed my mouth while I had stomatitis, and took it internally, the stomatitis has passed and has not returned for a long time, probably because I use fullerenol constantly. When I stop taking it, it comes back within…
Read full review
Feedback on the effect of fullerenol from the BIOFULLERENE company. I got this product from a friend of mine with a recommendation to try it to strengthen my immunity and relieve chronic fatigue syndrome. To be honest, I have not…
Read full review
RM
Richard McPherson
57 years old
I don't know who says what about the effect of C60, but for me Biofullerene definitely has an effect. I have fibromyalgia and have suffered from this condition for many years. It is not fatal, but it causes significant inconvenience.…
Read full review
There were some problems with my stool and after 2 months of use, the stool was completely normal.
Read full review
SA
Sandra Allen
44 years old
This is a quality product, in a decent package with clear instructions on the package.
Read full review
I've been using fullerenol for the past 5-6 months. I've mostly noticed more energy and mental clarity. By using fullerenol, i also conveniently maintain my daily hydration levels.
Read full review
JC
Jack Connelly
64 years old
I drink biofullerene every day, I feel great. I think I'll continue taking it.
Read full review
Frequently
asked questions
To date, there are no reported incidents of serious, negative side effects. It would be perfectly safe to add 8-10 drops to as little as 8 to 10 ounces. You would need to drink more than 300 bottles of Biofullerene over a very short period of time before you would come close to levels of toxicity.
People with hyper sensitivity to caffeine and blood pressure problems have reported feeling dizzy after taking Biofullerene. If you experience dizziness, it may be that your body is sensitive to fullerenol. We recommend decreasing the dose to a 1/4 of the full dose, diluting in a larger volume of water 34-68 OZ and analyzing your reaction. If the effects disappear, gradually increase the dose to the full amount over a period of 2 weeks. If the effects persist, stop taking Biofullerene.
We control every step of the Biofullerene production process. That means we don't have to depend on price or inventory fluctuations of outside suppliers. That also means we can guarantee that the Carbon 60 in each bottle of Biofullerene is 99.999% pure—mixed only with clean, distilled water.
We own a 1000 m2 laboratory and manufacturing facility. We employee scientists and researchers who have been researching the unique properties and benefits of Carbon 60 for many years. This allows us to constantly monitor and improve the manufacturing process ensuring a safe, effective and consistently pure and potent product.
We control every step of the production process and every single batch of Biofullerene is analyzed and tested for purity, potency and efficacy.
That means utilizing FTIR and UV spectrometry, 13C-NMR spectroscopy, X-ray phase analysis, thermogravimetry and quantitative analysis of organic solvent impurities by HPLC and GCMS methods.
The Carbon 60 in Biofullerene is dissolved in deionized distilled water with a resistance of at least 5 MΩ * cm3. The water is also analyzed for toxins, heavy metals and other impurities.
As a result, we can guarantee the quality of every bottle of every batch of Biofullerene.
How should I take Biofullerene?
Shake well before use. Add 1 serving (2 drops for
35 lbs/15 kg of bodyweight) to a glass or a bottle
of water and drink it at your convenience daily. Individual results may vary.
For people with hypersensitivity to the component, it is recommended to start with one quarter of the dose on the first day of admission and gradually increase to the standard dose during the next 5-10 days. Adjust dosage if necessary.
It may also be applied on skin as it is, without a need for dilution.
Consult a medical doctor before taking this or any other supplement, if you are pregnant, nursing, have or suspect
a medical condition or are taking any medication. Visit our website for more details.
Store away from direct sunlight.
How soon can I expect to feel the benefits?
Everyone's needs, expectations and individual biology are different. As such, so is everyone's individual experience. While some people notice a difference in as little as one week, it can take up to three months to experience the fullest benefits of Biofullerene.
What kind of benefits can I expect to experience?
Based on more than 13 years of research and customer experience, you can expect a surge of strength and energy, better sleep, more endurance, improved mood and healthy cognitive function.
When used topically, Biofullerene will help treat heat and sun burns, relieve itching and irritation from allergies and psoriasis.
Falling asleep may become easier, feelings of anxiousness can subside and many people report feeling like their "battery is 100% charged" again.
Each Carbon 60 molecule in Biofullerene has the power to neutralize more than 20 free radicals, making it up to 300 times more effective than all other known antioxidants.
Can I mix Biofullerene with something other than water?
Yes, but for best results we strongly urge you to add 8-10 drops of Biofullerene with about 34 ounces fresh, clean filtered water and drink it over the course of the day.